You can install Unstoppable via the Atlassian Marketplace. Administrators can find and install apps from Marketplace in the apps administration pages as follows:
Administration Settings
As a system administrator, navigate to the application's administration console and click "Add-ons".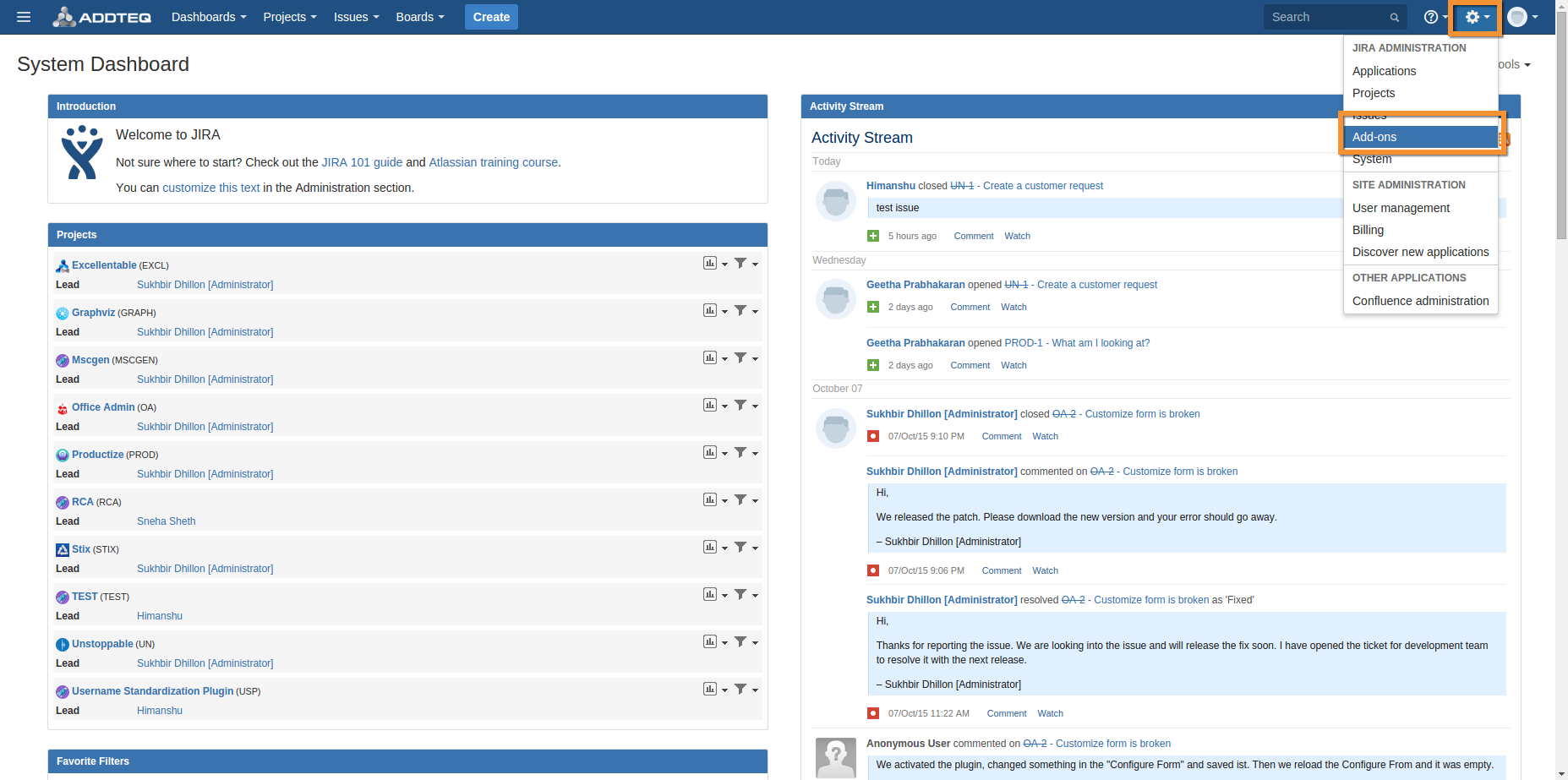 Find the Add-on
Under Manage Add-on Section, click the "Find new add-ons" link.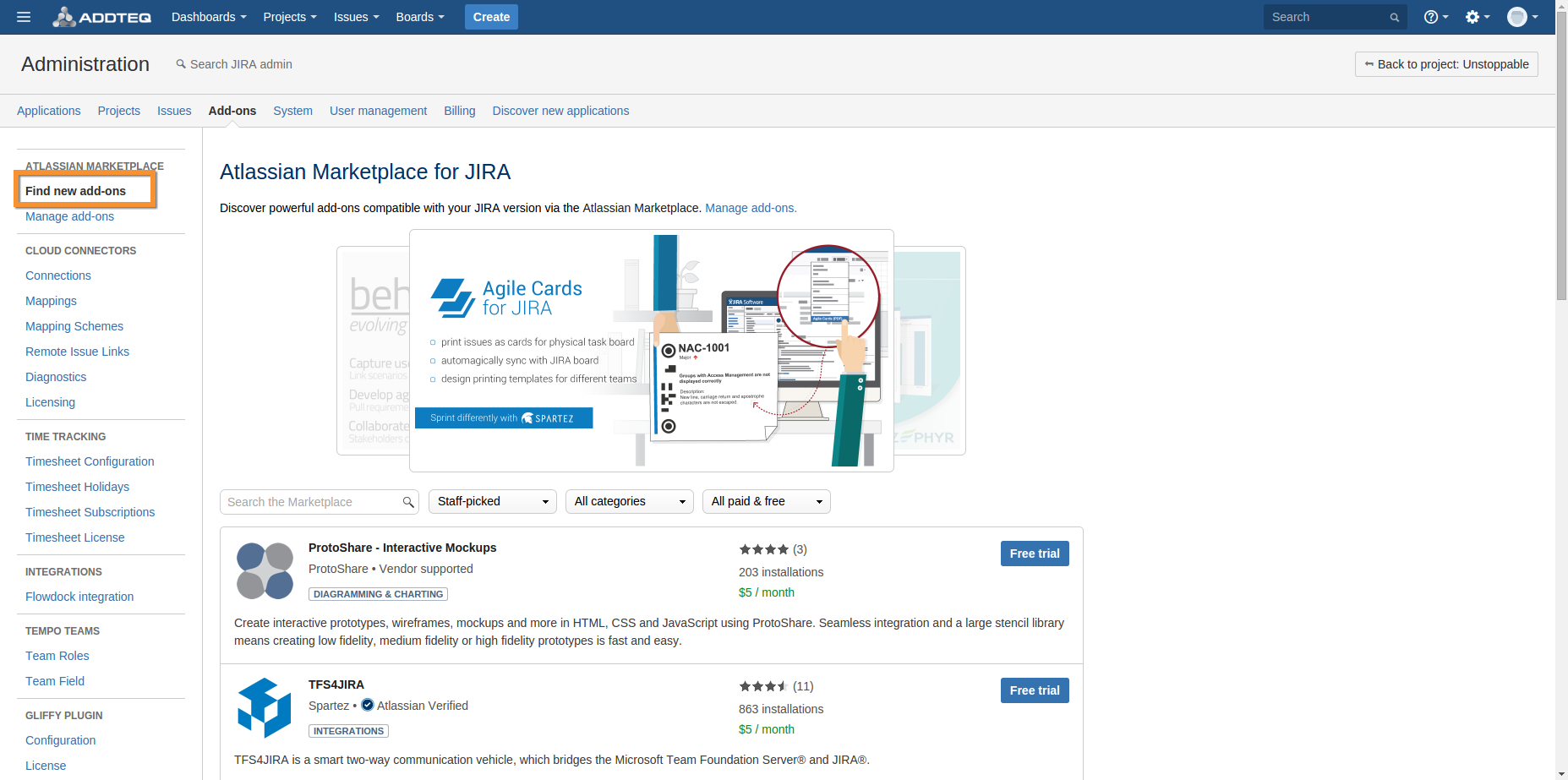 Search for Unstoppable in the Marketplace
Type "Unstoppable" in the search box and hit "Enter". Click "Free Trial".