There are two methods to enable unstoppable for your users. You CANNOT have both methods active at the same time.
Creating accessibility group
Adding User Group
Once unstoppable is installed, create an accessibility group and add it to unstoppable in the configuration screen. Users who belong to the accessibility group will automatically experience enhance accessibility functionality.
First, create a new group from the Groups section under User Management. Once that group is created, add the intended user(s) to this new group.
Then head to the Permission section under Manage Apps and add the newly created group.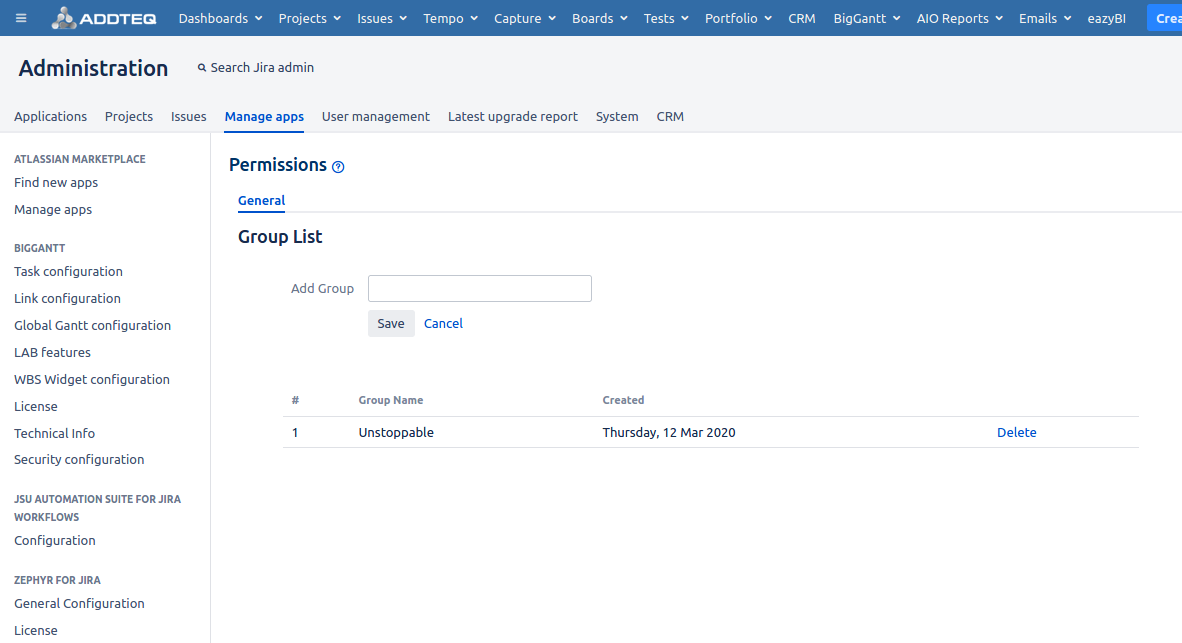 Adding users to the quick assignee list
Ryan Jones is an accessibility user shown in Blue
Ryan frequently assigns his issue to Sukhbir Dhillon, Himanshu Chhetri, Nelson, and few others shown in green.
By Adding those users in the assignee section, they will be suggested to Ryan Jones on top of the list in create issue screen.
You can find the details of this step at Post Installation Steps for Unstoppable for Confluence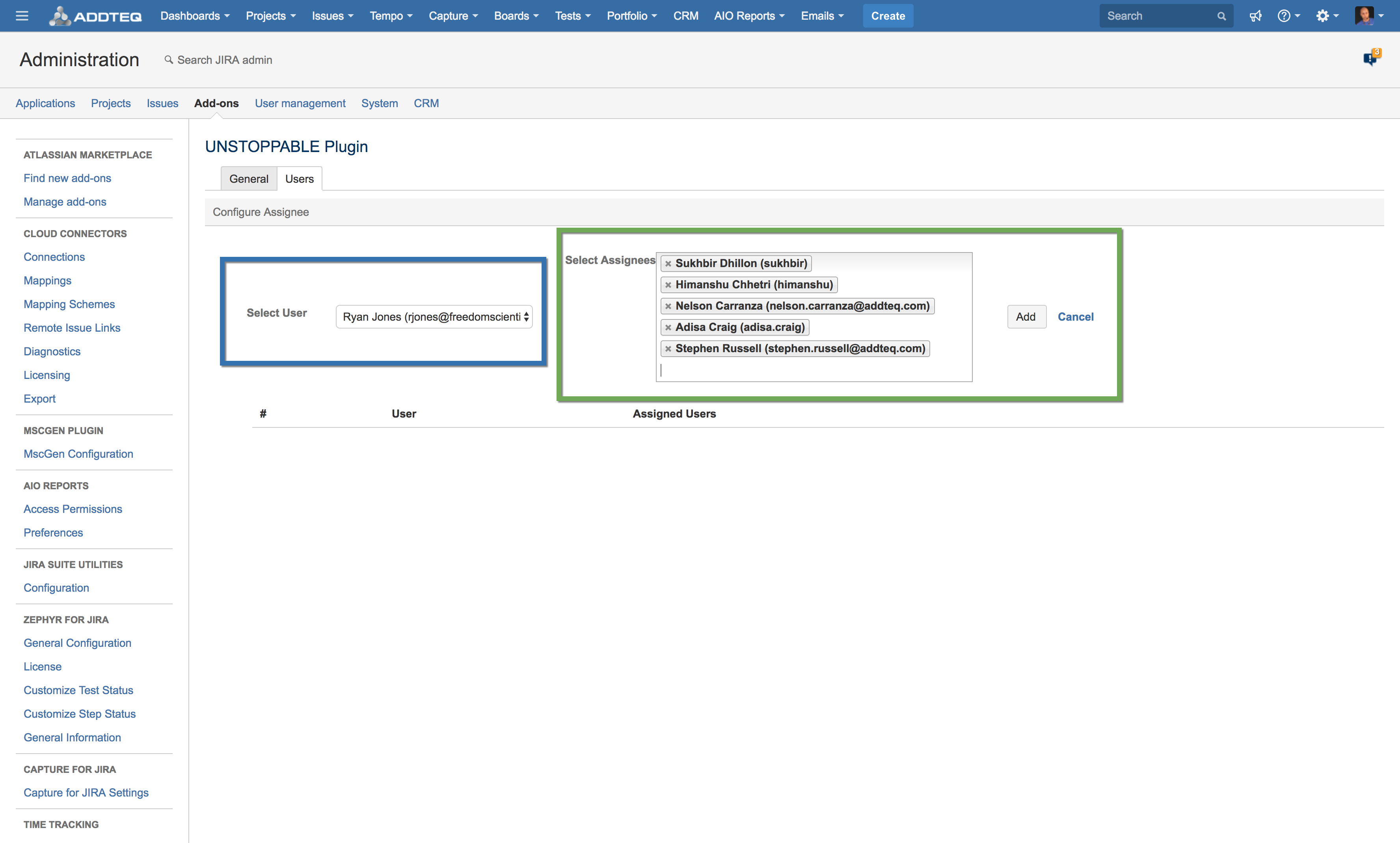 Using Hotkeys and Autodetection
Unstoppable also autodetect users who may have a need for accessibility. Alternatively, a user can press the Ctrl+Alt+U buttons (Command+Shift+U on Mac) to open the accessibility dialog box.
Click Yes to enable unstoppable in the user environment.
To disable Unstoppable, a user can use Ctrl+Alt+U again to open the accessibility dialog box.